Aquadrum Air NBC Natural Born Chillers
Marken:
Telecarsi
"Aquadrums provide me with a unique palette of rich and beautiful pitched metal sound. The ability to fine tune each pitch at the microtonal level is extremely crucial for me when performing with musicians from various cultures and in different environments. The artistry and craftmanship designed in these instruments are paramount in creating outstanding and versatile musical expression for all situations."
Jarrod Cagwin
Percussion Artist
"The Aqua is without doubt a very useful and remarkable instrument to use with children with autism and other special needs. All the sounds that converge while playing become beautiful thus assuring success for the child. The resonance that is created/sustained invites deep listening, sharing and connection. I have added this instrument to my collection of 'practical tools that lead to success' and it is by far a remarkable social skills builder that also brings forth beautiful sounds!
I highly recommend this instrument for everyone."
Phillip Speiser, Ph.D.
Music Therapist
Kategorien:
Default Category
,
Sale
,
Musik-Film-Buch
,
Geschenkideen
,
NEU
,
base
,
Herbstzeitlose
,
Neu
,
Angebote
,
Geschenkideen
,
Haushaltswaren
Aquadrum Air Natural Born Chillers, Melodicpercussion
Tonart: G dur
A hybrid version of the wooden log drum and the Steel Pan.
Based on the original idea of Dennis Havlena's propane tank drum. (steel tongue-drum)
Aquadrum is designed & developed by Deniz Gungor since 2009.
THE SPECIAL DESIGN
The note layout is designed for easy access to the chords & melodies.
Protective coating is applied for a fine texture and a cool touching feeling.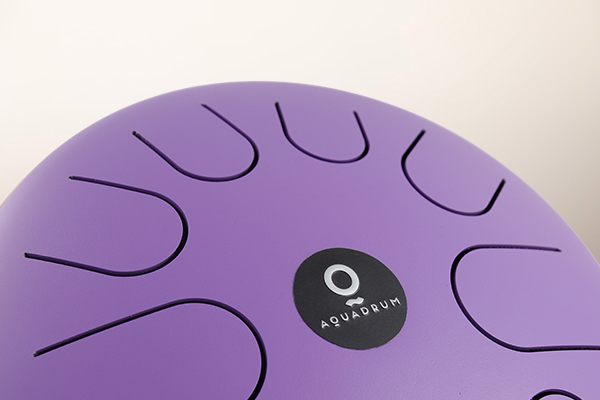 WE HAVE SELECTED THE BEST POSSIBLE MATERIAL FOR YOUR AQUADRUM
High quality steel is pressed with a special molding with precision, tempered and quenched for a high quality and vibrant sound.
Tongues are cut with a computer operated lasercut for precise measurements.
Tuning magnets are placed manually following this process. And finally a rust-free coating is applied for a fine texture and a cool touching feeling.
FOR YOU,
to render the liquid tone and floating quality in your music.
Schreiben Sie eine Bewertung